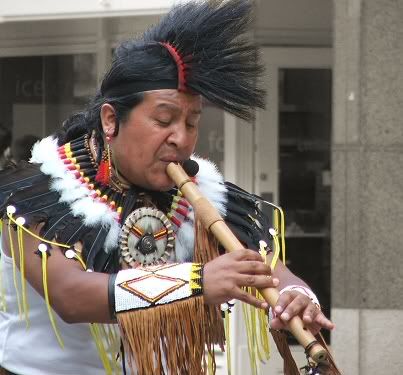 Many city daily photo bloggers seems to have photos of this group, so I thought I'd jump on the bandwagon and post one too.
Although this group is dressed in stereotypical American Indian clothes, have cloths depicting American Indians draped over their CD display stands and perform American Indian dances, their music and instruments are South American.
The group travels around the country, playing in various towns and cities. I have also seen them in Solihull, but here one of the group is depicted playing outside Marks & Spencer in High Street.