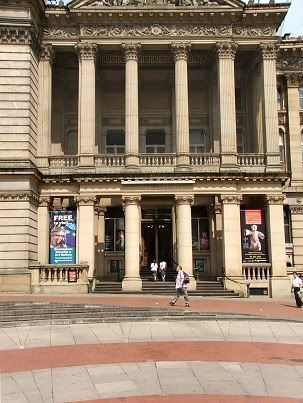 Moving on to Chamberlain Square...
Birmingham Museum & Art Gallery was opened in 1885. Its collection is of international importance and covers fine art, ceramics, jewellery, metalwork, archaeology, ethnography and local and industrial history.
The building itself is an extension of the Council House which was built less than a decade before. A footbridge connects the museum to the 1911-1919 Council House Extension block (now also part of the Museum and Art Gallery).
There is no entrance fee as it is funded by Birmingham City Council, although donations are very welcome.