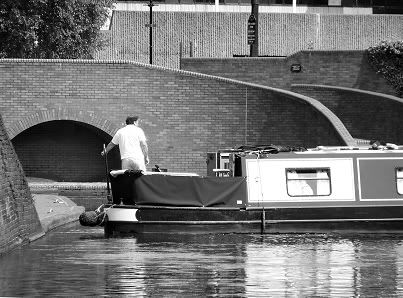 Pictured is a canal barge on the Worcester and Birmingham canal, in Gas Street Basin, Birmingham city centre.
The Worcester and Birmingham Canal links, as its name suggests, Worcester and Birmingham. It starts at the River Severn in Worcester and ends in Gas Street Basin in Birmingham. It is 29 miles (47km) long.
The canal slopes upwards towards Birmingham and requires fifty-eight locks altogether, including the thirty Tardebigge Locks - one of the largest lock flights in Europe.
The construction of the canal was finished in 1815.